Guerilla Curating
Out of the gallery and into the streets! This project-based workshop immerses students in the fiercely independent world of alternative art spaces, public art interventions, and artist-organized exhibitions. In addition to screenings, discussions, and readings on artist-led organizations and independent curating, students will gain hands-on experience conceiving, organizing, and promoting arts events. The class will collaboratively contribute to designing, mounting, and promoting an open-call exhibition at Public Space One in Iowa City and Legion Arts in Cedar Rapids in conjunction with the "Exuberant Politics" program. Students will also conceive and carry out temporary exhibitions that creatively exploit the margins and harness the potential of overlooked spaces on campus and in the community.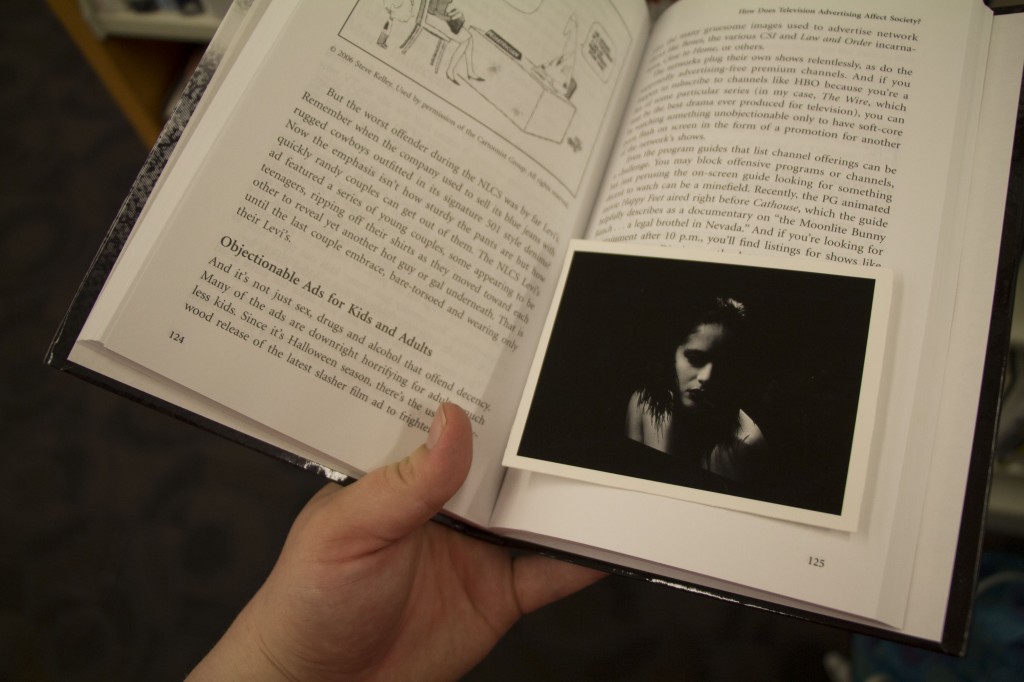 Course Materials
Download as PDF: Spring 2014 Guerilla Curating Syllabus
Level: Upper Division Undergraduate/Graduate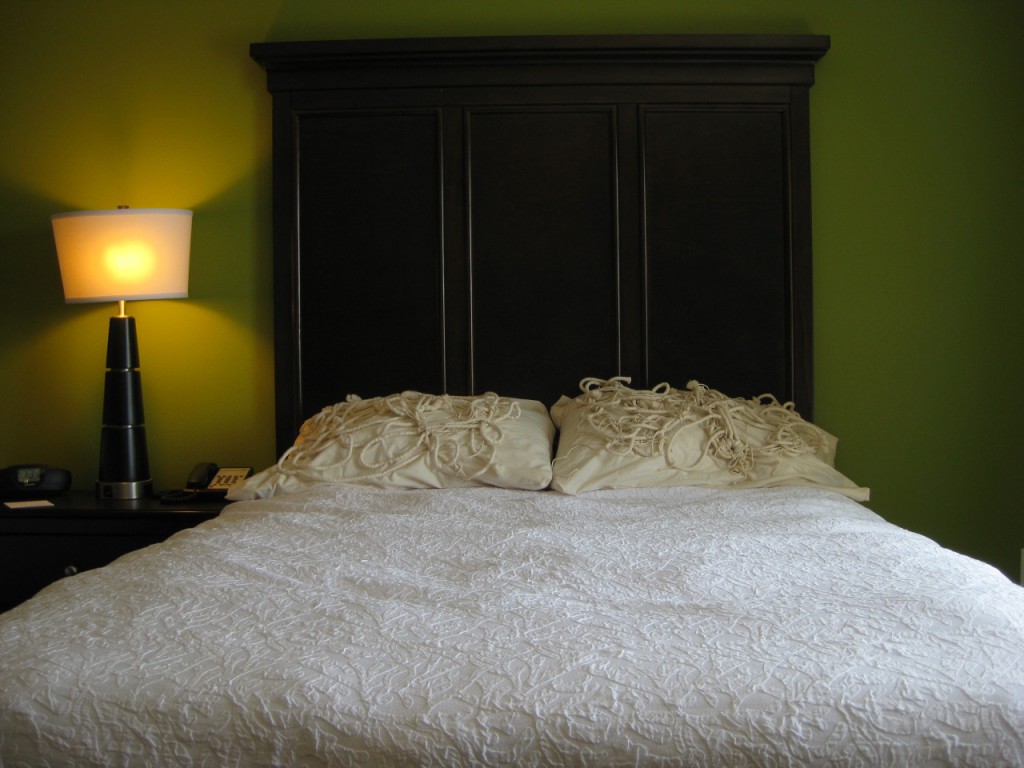 Jaime Knight (MFA, Printmaking) and Amanda Murphy (MFA, Sculpture), "Awkward Sex Stories," Spring 2014
This project was inspired by Lauren Berlant's Keynote speech at the Affect and Inquiry symposium in Iowa City. Berlant discussed jokes as being the most intimate genre, both "delivering and denying the intimacy," of social reciprocity. She discussed jokes and awkwardness in relation to sex and our society's erotophobia, as a way to overcome shame and question sexual subjectivity. Anonymously submitted stories of awkward (not not traumatic) sexual encounters installed in the pillows of a hotel room for a one-night only exhibition. Audio archived online at http://awkwardsexart.tumblr.com.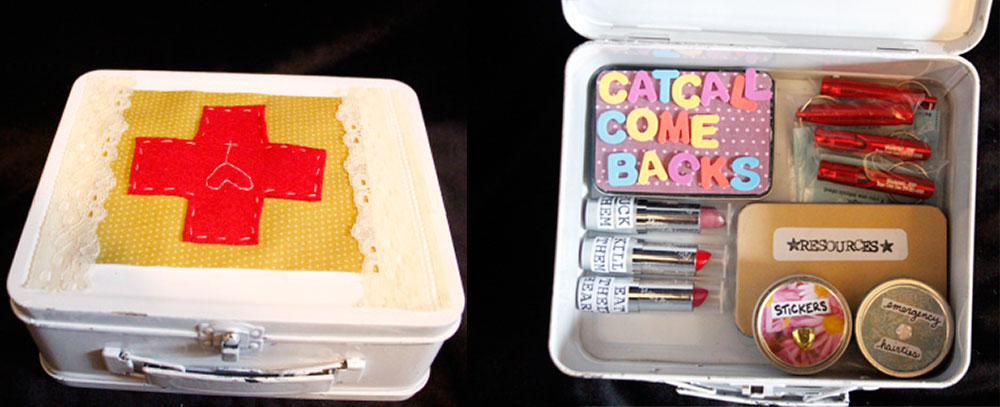 Christopher Willauer (BFA, Intermedia), "Second Aid Kits," Spring 2014
Second Aid Kits uses artistic expression to transform first aid kits into opportunities to experience art that offers aid based on their site-specific location. Inspired by the accessibility and practicality of first aid kits, Second Aid Kits encourages viewers to take out as needed to aid themselves in the delicate emotional situations often encountered in the environments where the kits are installed. Pictured kit by Kevynne Wimberly installed in women's bathrooms in several bars in the Iowa City area. Archived online at http://projectsecondaidkits.tumblr.com.
Melanie Slattery (BFA, Graphic Design), "Yeah, These Happened," Spring 2014
A series of historical markers installed on campus to satirically commemorate user-submitted place-based memories of their college years. Archive online at http://yeahthesehappened.com.
Select Student Comments
"Sarah more than any teacher I have engages with students on an even plain or at least helps them realize their work in a professional context. She gives equal attention to project while pushing us to utilize our individual strengths as well as collaborating with other students. I believe she has personal interests in a type of work which will push students a certain direction temporarily but [is] still open to almost any art making-ways." (Spring 2014)
"This is my favorite topics class that I have taken as a grad student. There was a good blend of practice, theory, craft, critical thinking, and I was able to relate it to my studio practice in a cohesive way that doesn't always occur in topics classes. Also, the Skypes with praticing artists/curators was one of the highlights of the class." (Spring 2014)
Top image: Clarissa Russell (Art BA), "I Found Art," Guerilla Curating – Spring 2014.
Cover image: Jaime Knight and Amanda Murphy, "Awkward Sex Stories," Guerilla Curating– Spring 2013.