Intermedia II
This course is designed to help students build a self-directed studio practice in intermedia, time-based media, and the digital arts. Major themes in contemporary creative practice are explored through readings, viewings, and the creation of original projects. Students will broaden and deepen conceptual and technology skills introduced in Intermedia I and increase the scale, ambition, and finish of their creative works. Enrollment in this course is encouraged for students who plan to apply for the BFA degree with an emphasis in Intermedia.
Note: In recent years, this course is primarily taught by a teaching assistant in the third year of the MFA program. When I taught the course in Fall 2009, I recognized the need for greater structure in introducing contemporary conceptual concerns to undergraduates. I therefore set out to design a curriculum featuring six fully-developed thematic units that could be taught by any TA, regardless of background. Instructors choose three of the six units, according to their own strengths and interests. The Fall 2009 course formed the inspiration of the curricular overhaul; the Fall 2012 course reflects my trial run with the new materials.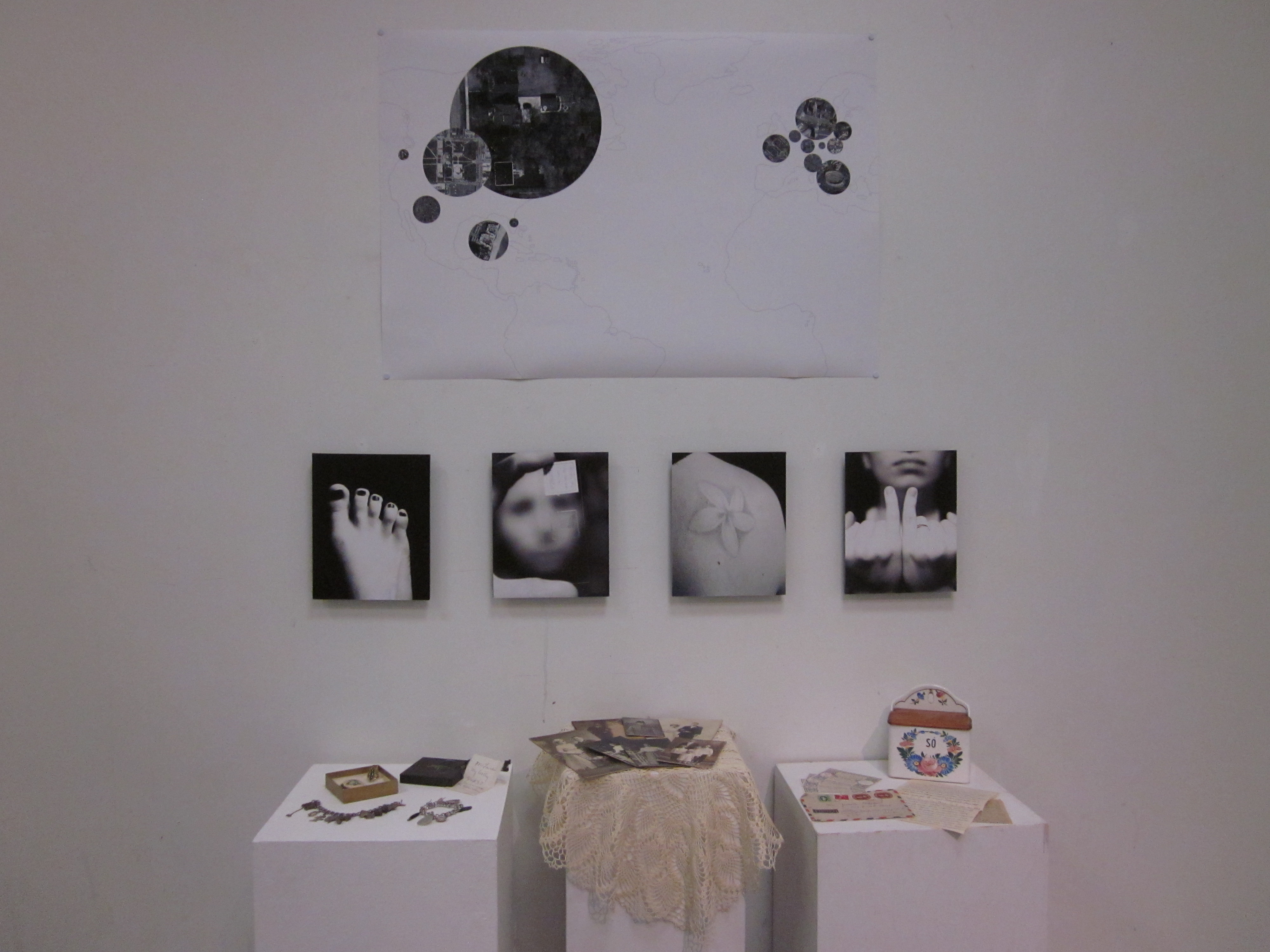 Student Work: Audience
In the medium or media of your choice, create a project that refigures the traditional relationship between the artwork and its audience. Your goal is to create an artwork that causes your audience to rethink both the role of the artwork (typically a completed object of private aesthetic contemplation) and the audience (typically the passive receiver of the heightened aesthetic experience offered by the art object).
Use one or more of the following characteristics to guide you in the development of your project.
Spaces: gallery, museum, Internet, media, outdoor public space, commercial space, personal space
Approaches: friendly, shocking, informative, personal, uncomfortable, democratic, domineering, generous, antagonistic, lighthearted, collaborative, deliberative
Audiences: cognoscenti, everyman, children, elders, mass, interpersonal
Download: Audience Assignment (pdf)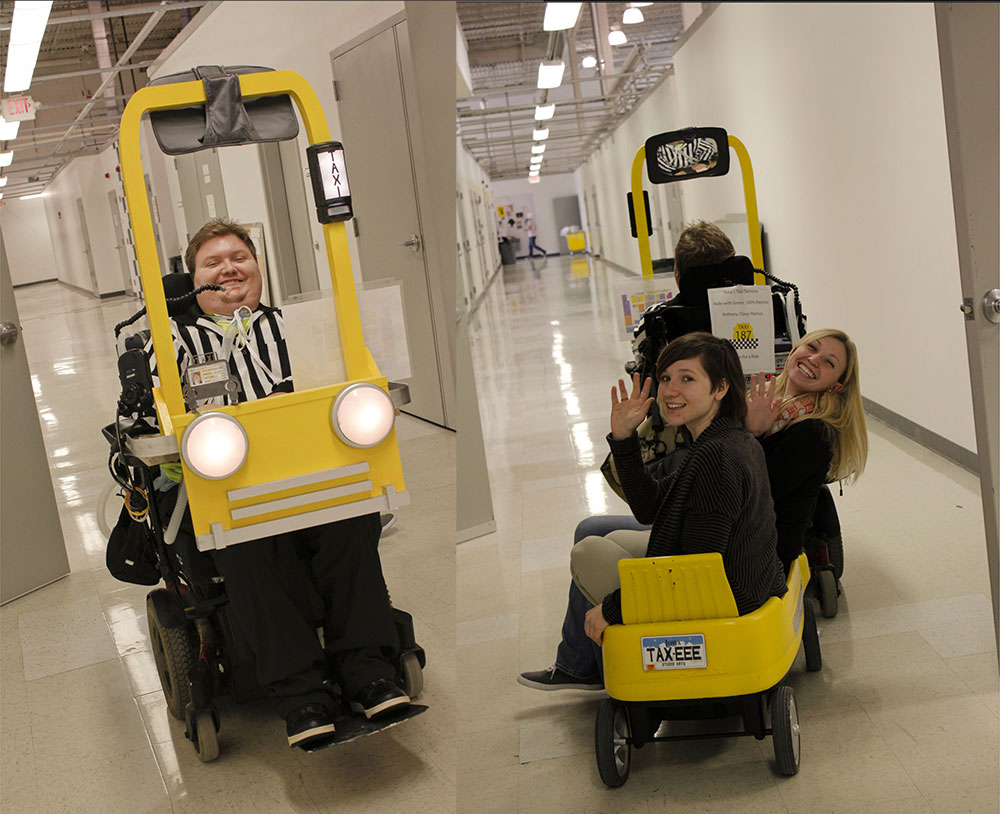 Tony Ramos (BFA, Graphic Design), "Come Ride with Me," Fall 2012.
Student Work: Mapping
In the medium or media of your choice, create a project that addresses themes of wayfinding, mobility, and spatial representation. Your project should be site-specific – that is, take a specific place as its setting or subject – but it could easily be extendable to other spaces. In creating your project, pay especial attention to the question of whose 'vantage point' you are privileging and to what ends. If your project requires a field experience, let the instructor know as soon as possible so special arrangements can be made for the class to experience the work.
Download: Mapping Assignment (pdf)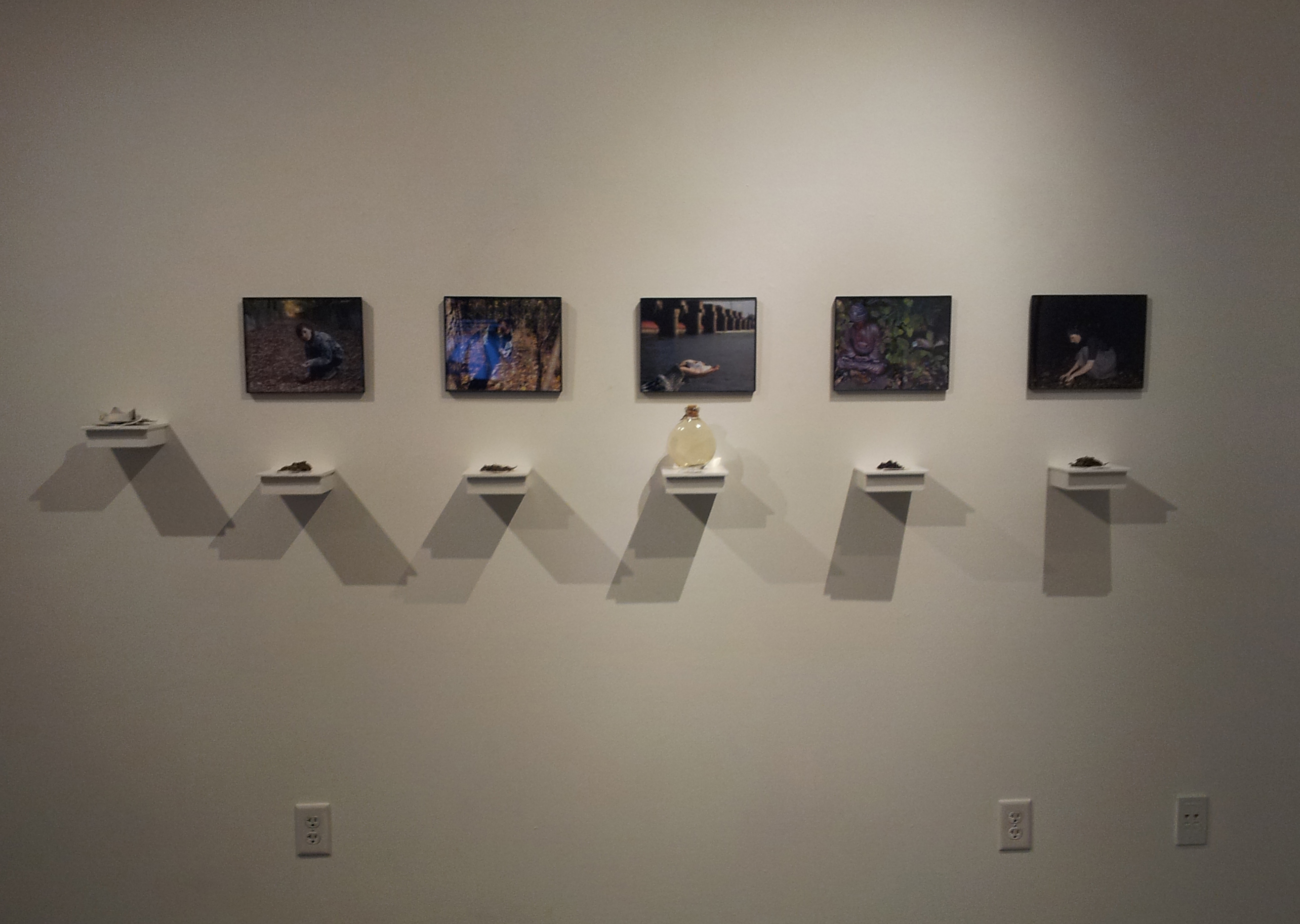 Angela Barr (BFA, Intermedia), "Brittle Capsules," Fall 2012.
Student Work: Identity
Informed by the readings, discussions, and works presented in class, create a project that takes explores the social production of identity. Choose from the following approaches:
Invent an identity or character for you or others to inhabit
Attempt to observe your own identity from an outsider's perspective
Challenge the identity and subjectivity of the audience
Download: Identity Assignment (pdf)

Tony Ramos (BFA, Graphic Design), "Getting to Know You," Fall 2012.
Student Work: The Everyday
For "The Everyday," you will create a project inspired by your movements between home, main campus/downtown, and Studio Arts. The medium is completely open, but you must base your work in one of the strategies discussed in the initial slide presentation: Ordinary Materials, Daily Routines, Invisible Acts, Re-Presenting the Everyday, or Designs for Everyday Life. How might the readings prompt you to think differently about your daily routine? How can you find delight, beauty, or insight in it? What is the best way to present this to an audience?
Download: Everyday Assignment (pdf)

Tim Blood (BA, Art), "Continuity of Momentum," Fall 2009.
Student Work: The Archive
For "The Archive," you will create a project based on research at Special Collections. There are at least three possible approaches: working with a special archival collection; working with the architectural environment of the archive; or working with systems of cataloging and preservation. Regardless of the way you approach the project, you should plan to spend time in Special Collections doing research: looking at archival materials, observing the space and working environment, or talking to staff about how they do their job. As usual, the medium is completely open, but you must bring your work to a professional level of finish and install it in the critique space or classroom before your critique day.
Download: Archive Assignment (pdf)

Lisa Edwards (BFA, Intermedia), "An Index of George Shane," Fall 2009.
Student Work: The Cinematic
"Photography is truth. And cinema is truth twenty-four times a second."
-Jean-Luc Godard
"Cinema is the most beautiful fraud in the world."
-Jean-Luc Godard
For the final project of the semester, you will create a work that deals with the idea of the cinematic. Your project may, but does not need to be, a moving –image work; rather, you may wish to reflect on cinema as a cultural force, translate the experience of duration into other media, or explore how film and video have changed how we experience daily life.
Download: Cinematic Assignment (pdf)

Brett Warden (BFA, Photography), "Cinema Project," Fall 2009.
Select Student Comments
"I feel that this course was very well organized and greatly impacted my development as an artist. It required a lot of hard word but the requirements were always clear." (Fall 2012)
"Once you get used to how Sarah teaches, the class begins to get more self-driven and easy to manage." (Fall 2012)
"Awesome!" (Fall 2009)
Top image: Lauren Fisher (BFA, Graphic Design), "My Identity," Intermedia II – Fall 2012.
Cover image: Brendan Wells (BFA, Intermedia), "Archive of Brendan Wells' Videocassette Collection," Intermedia II – Fall 2009.