About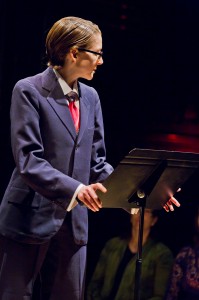 Sarah Kanouse is an interdisciplinary artist and critical writer examining the politics of landscape and space. Migrating between video, photography, and performative forms, her research-based creative projects shift the visual dimension of the landscape to allow hidden stories of environmental and social transformation to emerge. An inveterate collaborator, Sarah Kanouse is one half of the National Toxic Land/Labor Conservation Service,, a 'wishful' government agency addressing the cultural and ecological impacts of nuclear militarism, and was a core member of Compass, an art collaborative best known for staging a series of performative hearings into the intergenerational and inter-species impacts of industrial agriculture on regional and global eco-social systems.
Sarah has contributed  to exhibitions, festivals, and creative research platforms mounted by the Haus der Kulturen der Welt, Documenta 13, the Museum of Contemporary Art-Chicago, the Cooper Union, the Clark Art Institute, the Smart Museum, the Museum of Contemporary Art Detroit, and in numerous festivals and academic institutions. Her essays on performative and site-based contemporary art practices in the journals Acme, Leonardo, Parallax, and Art Journal, as well the edited volumes  Ecologies, Agents, Terrains; Critical Landscapes, Art Against the Law, and Mapping Environmental Issues in the City.
A 2019 Rachel Carson Fellow at Ludwig Maximilian University of Munich, Sarah Kanouse is Associate Professor of Media Arts in the Department of Art + Design at Northeastern University.  She has also held faculty positions in the University of Iowa's Intermedia program and in the Department of Cinema and Photography at Southern Illinois University. She earned her MFA degree in Studio Art from the University of Illinois, and a BA in Art, magna cum laude, from Yale University.
Download current cv (pdf, last updated July 2019).